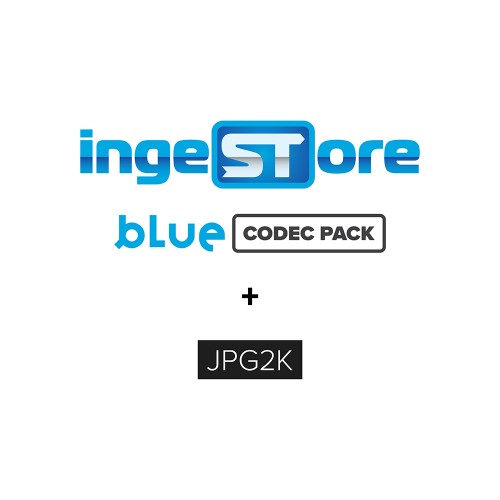 Adding BlueCodecPack +JPEG2K to your IngeSTore software enables you to capture directly to widely used compressed file formats, including JPEG 2000, ready for use within your video production or post-production workflow.
BlueCodecPack +JPEG2K includes ProRes, H.264, DNxHD, AVC-Intra 100, XDCAM, and JPEG 2000 codecs. See specification for more information on formats and codecs.
If you don't require the JPEG 2000 codec, BlueCodecPack is also available on its own.
Please allow 2-5 days processing time.

Technical
Formats

MXF OP1A

Sony MXF

MXF OP-Atom

QuickTime

MP4

Codecs

J2K 2VUY

J2K V210

XDCAM 422 50

DNxHD 36-220 10/8-bit

H.264

ProRes/ProRes 422

Licence Type

Permanent (System Locked)