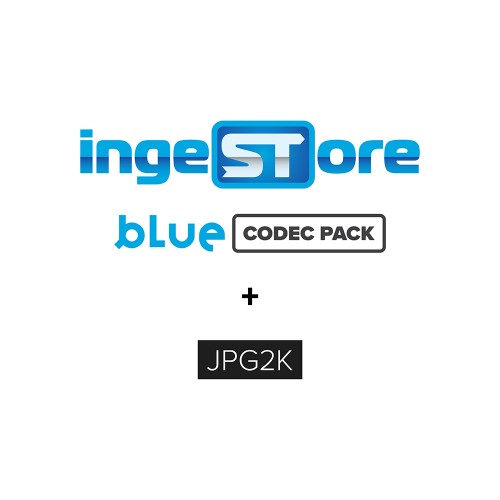 Adding BlueCodecPack +JPEG2K to your IngeSTore software enables you to capture directly to widely used compressed file formats, including JPEG 2000, ready for use within your video production or post-production workflow.
BlueCodecPack +JPEG2K includes ProRes, H.264, DNxHD, AVC-Intra 100, XDCAM, and JPEG 2000 codecs. See specification for more information on formats and codecs.
For a full list of codec options, refer to the Bluefish444 IngeSTore Codec Supplement.

If you don't require the JPEG 2000 codec, BlueCodecPack is also available on its own.
Please allow 2-5 days processing time.

Technical
Formats

MXF OP1A

Sony MXF

MXF OP-Atom

QuickTime

MP4

Codecs

J2K 2VUY

J2K V210

XDCAM 422 50

DNxHD 36-220 10/8-bit

H.264

ProRes/ProRes 422

Licence Type

Permanent (System Locked)